Entreprise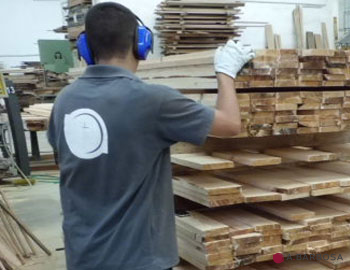 Vision
Be a reference in the wood sector, being an instituitional supplier in this sector, appearing as first choice on the transformation of woods and solid wood flooring.
Develop a wide range solutions supply, following the trends of the market.
Mission
Wood transformation. Solid wood flooring and coating production. Wood, engeneering flooring, doors and plates commercialization ensuring a wide and high quality supply, diversified in innovating solutions, establishing a professional and trusty relation with all our business partners.